Data Solutions - MPLS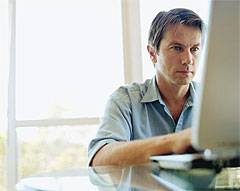 Private Routed Networks (VPN)
A Lumen® Private Routed Network solution consists of a secure, managed, fully interoperable and scalable global IP-VPN service. It is based on high performance platforms designed to minimize network management, operational and financial burdens imposed by other wide area networking (WAN) and security technologies. The service includes Network VPN ports, advanced network layer features, Remote Access VPN; integrated customer premises equipment (CPE) solutions, Network Management Services and the Lumen Control® Web-based management tool. The service is a network-based VPN solution utilizing Internet Protocol Security (IPSec) that is designed for intra- and/of inter-company communications.
Lumen provides Private Routed Network connectivity to business customers, except Select Account customers, in the United States and select countries around the world. Minimum term commitment required. Local loop service and additional customer equipment may be required. Installation charges apply.
Lumen Internet Port
Internet

Port

(formerly called Dedicated Internet Access) makes technology work for you

Lumen® Internet Port simplifies complex data communications by uniting your mission-critical business applications with our optical carrier level 192 (OC-192) application-aware networking environment. These solutions are backed by service level agreements (SLAs) that are among the best in the industry.00

Goal of 100 percent network availability

50 millisecond on-net latency/95 millisecond off-net latency in the continental United States

99.5 percent packet delivery*

Two millisecond jitter*

10-minute outage notification via your preferred method: e-mail, fax and/or page*

24 hours a day, seven days a week customer service
*On the Lumen AS209 Internet protocol (IP) network
Lumen® Internet Port (formerly called DIA) service is available throughout the United States and in over 28 countries worldwide, spanning four continents. It is carried over a Lumen-owned, facilities-based network in the United States and in three large business centers in Asia (Hong Kong, Japan, Singapore). Availability in Australia and other countries in North America, South America, Asia and Europe is provided in conjunction with third-party service providers. Additional charges and equipment requirement may apply.